KFN ApS
•
CVR 26932165
•
Bondesvadvej 15
•
8300 Odder
•
Telefon +45 86 14 22 65
•
Mobil +45 20 23 22 65
Bank:
Arbejdernes Landsbank
•
Konto: 5381 0000252653
kfn@kfn-aps
•
www.kfn-aps.dk
The KFN 4 Wheel Stroller (handicap stroller)is an exciting new development in the Special Needs all terrain style of stroller.
This pushchair is a cross between the 'traditional' 3 wheel all terrain buggy and a wheelchair - but with the four 16" wheels (pneumatic), can meet the demands of an adventurous outdoor family!

The KFN 4 Wheeler has got powerful drum brakes on the rear wheels and a high ground clearance that makes it easy to manoeuvre in woods, on the beach and even in especially difficult situations like steps, over tree stubs, in snow and small streams and puddles.

The stroller is easy to climb into due to the two front wheels, the passenger can reverse and be assisted to sit back and down.
Compact, lightweight and easy to fold, the Explorer 4 Wheeler Junior will fit in most boots.
Available in junior and adult sizes.
NEW 4Wheeler 21 has got the same features as its older brother 4Wheler but is now equiped with adjustable handlebar and detatcheable front and canopy.
We are helping children and adults with physical disabilities pursue an active lifestyle. Our lightweight and comfortable push chairs will bring smiles to everyone by providing the opportunity to go for long walks on trails, hiking or even the beach!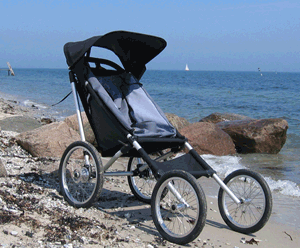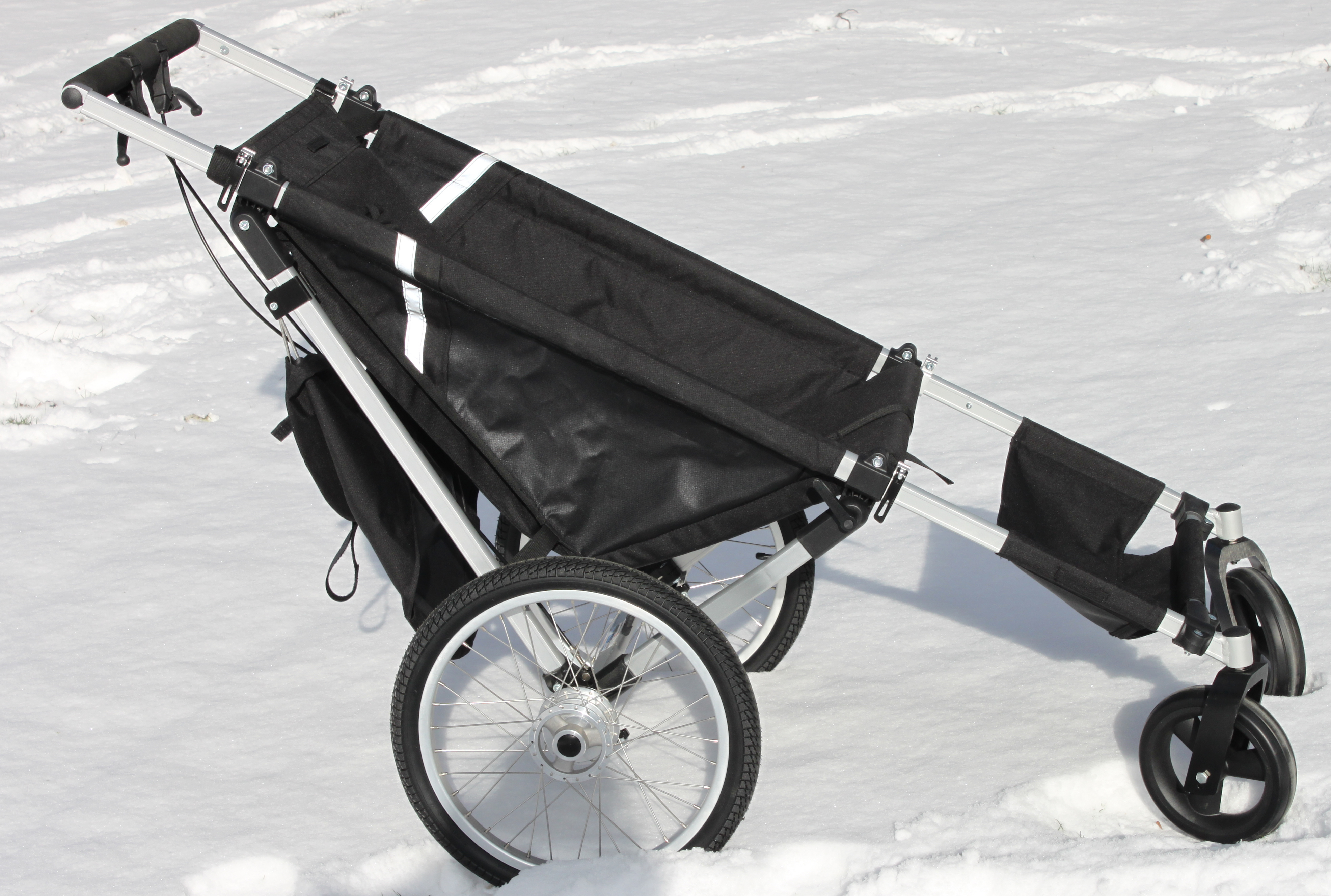 Webshop handicap stroller